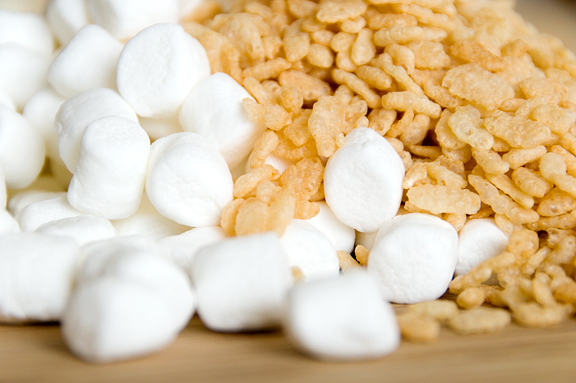 Ingredients:
1 bag miniature marshmallows
1 tablespoon butter
2 cups Kellogg's Rice Crispy Cereal
Directions:
Melt butter in a saucepan. Add marshmallows.
Stir until mixture is completely melted.
Remove from heat.
Mix in the Rice Crispy Cereal and stir.
Butter a pan (a square pan like a brownie pan) and spread mixture evenly in the pan. Allow to cool and cut into squares.