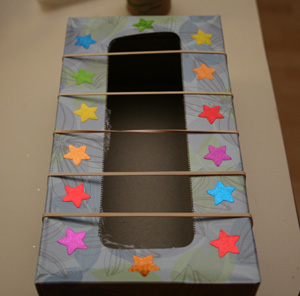 Supplies:
• A plastic or tin container
• Rubber bands that are large enough to stretch around the container

Directions:
1. Stretch several rubber bands around the container so that they are lined up like guitar strings.
2. Pluck and play. Notice how rubber bands of different sizes make different noises.